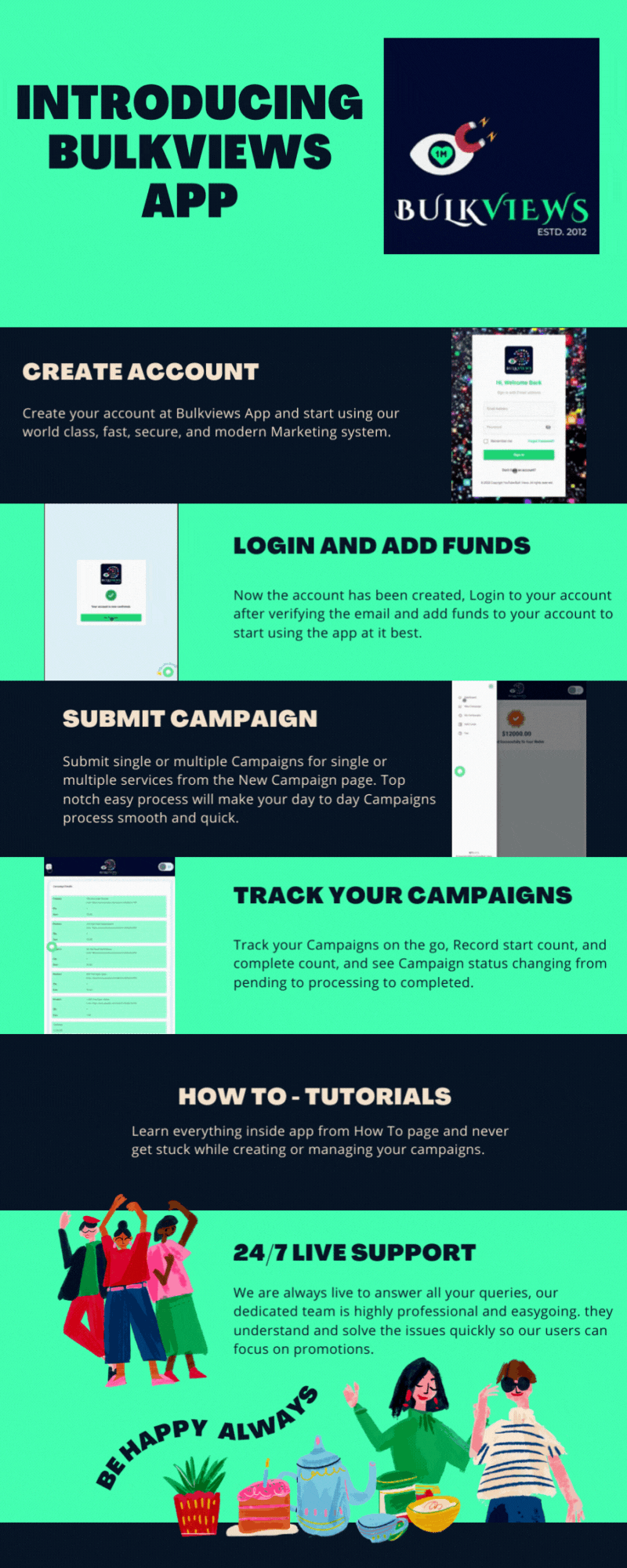 The year 2023 is exceptional. A decade ago, we embarked on a journey with the simple goal of providing top notch social media marketing services to users worldwide.
In a remarkably short period, we managed to capture the attention of social media influencers and small to medium sized businesses worldwide!
We are delighted to see our customer base expand each day, and we remain committed to delivering outstanding services to our esteemed clients.
We are proud to announce that we have become the top YouTube Marketing platform. We have 18000+ users currently using our services.
30 Billion+ views, likes, followers, and other social media interactions have been delivered.
We are pleased to announce that we  are launching the "BulkViews App" A lightning fast, top notch, speedy, safe, social media advertising platform.
You can submit one or more campaigns for one or more services by using the New Campaign page. Our top-notch, user friendly process will make your day-to-day campaign management easy, smooth, and efficient.
Easily monitor your campaigns from anywhere by keeping track of the start and completion counts. Watch the status of your campaigns change from pending to processing to completed.
That's not it, Our valued BulkViews App users can now enjoy huge discounts.
Add $100 or more, you will receive a bonus of 10%.
Add $500 or more, you will receive a bonus of 15%.
Add $1000 or more, you will receive a bonus of 20%.
Why wait? Join the BulkViews App today and enjoy our awesome services at discounted pricing!