At YoutubeBulkViews, you can buy YouTube views with credit card as well as your debit card. The steps are very simple. You have to select and add the product in your cart that you are looking for.
Proceed to the checkout page and choose the payment gateway of your choice. You will get an option to Pay with Credit or Debit cards, select the option. Enter your details and complete the transaction and that's how easily you can buy YouTube views with credit card.
The Following steps will further help you to explain the process better with graphic illustration.
Select the service that you are looking for. Provide the Youtube URL for which you want the service. Lastly,  add the service in your cart by clicking on the BUY NOW button.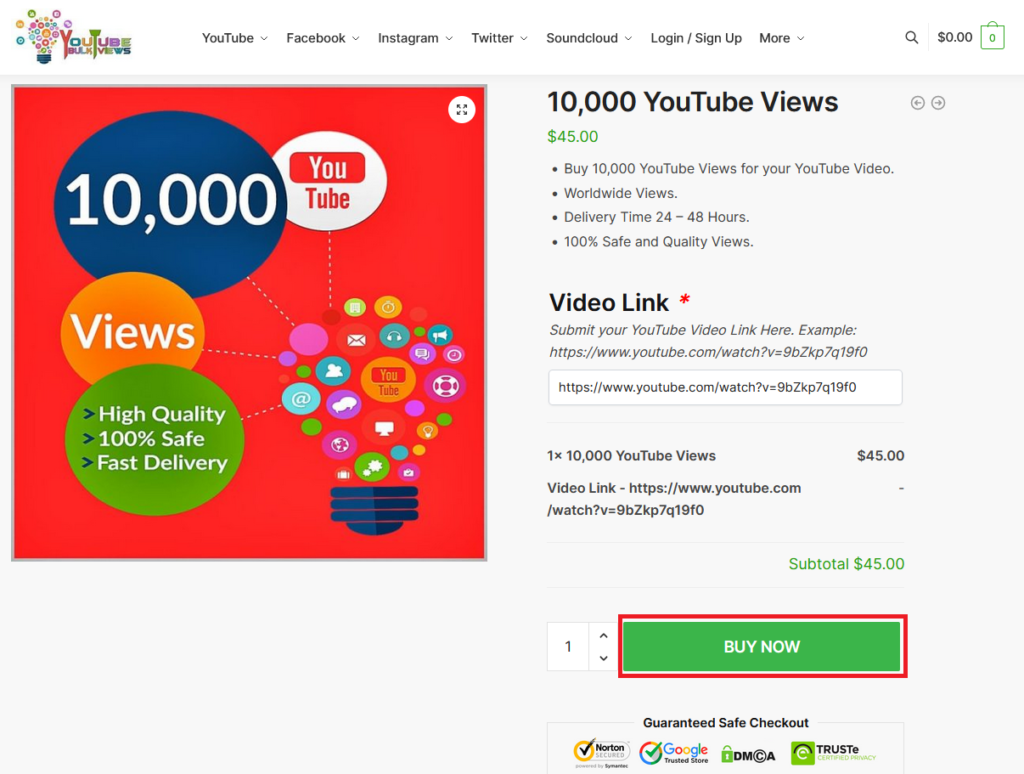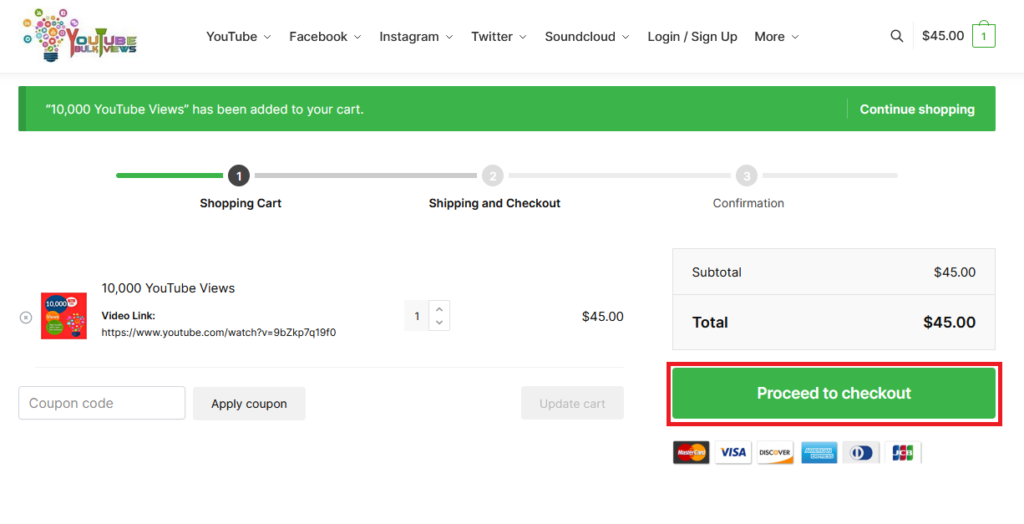 It will take you to the checkout page. Just cross check your order details once. You can also apply a coupon code if you have one. Next step will be to click on the PROCEED TO CHECKOUT button.
Next step is where you will be asked fill up your basic billing information. Make sure the details filled by you are correct. Also this is the step where you have to choose your payment method.
To Buy Youtube view with Credit card or  Debit card, you have to choose the Credit/Debit option from the list on the right. Then the last step will be to click on the PLACE ORDER button.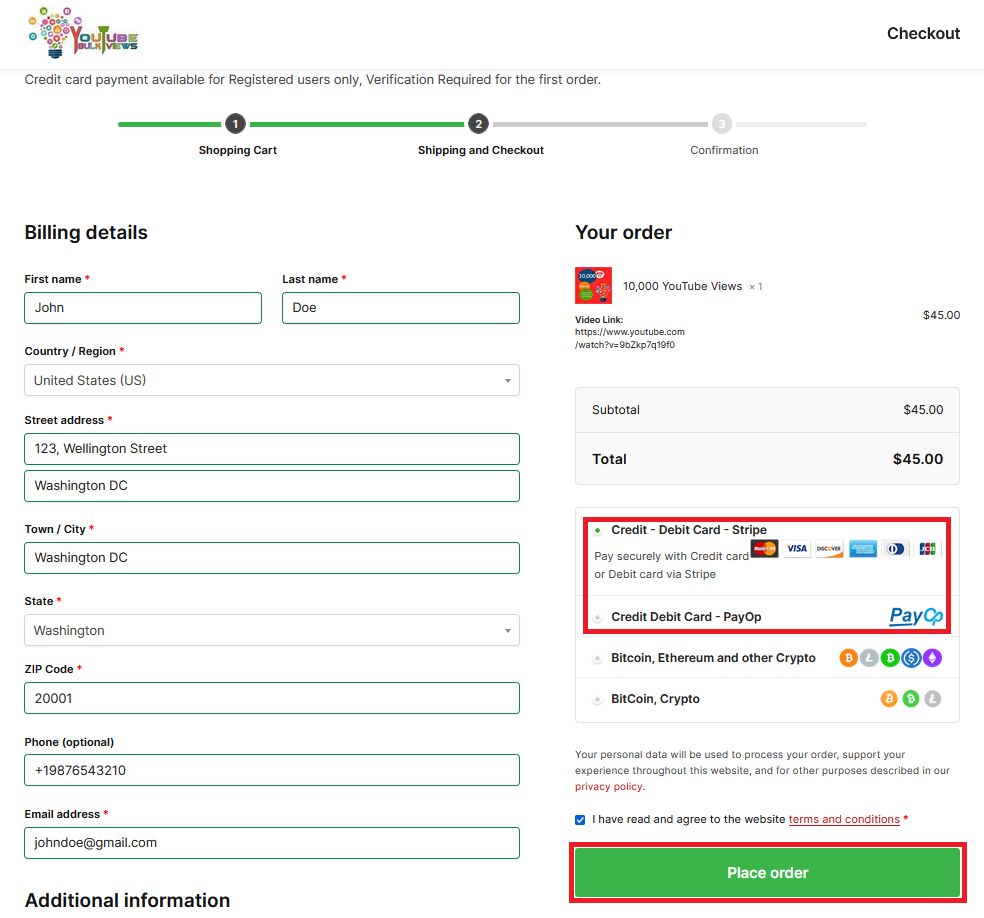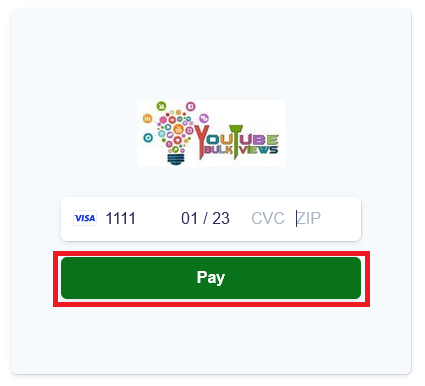 It will take you to the next page where you will be asked to fill up your Credit/Debit card details. Ensure you the details entered by you are correct. Click on the PAY option to buy youtube views with Credit card or debit card.
On the next step, there will be 3D Secure authentication from your banking operator. So click on the AUTHENTICATE button so that your payment can be verified by the bank as well. Make sure you complete this process, else the payment will not be completed.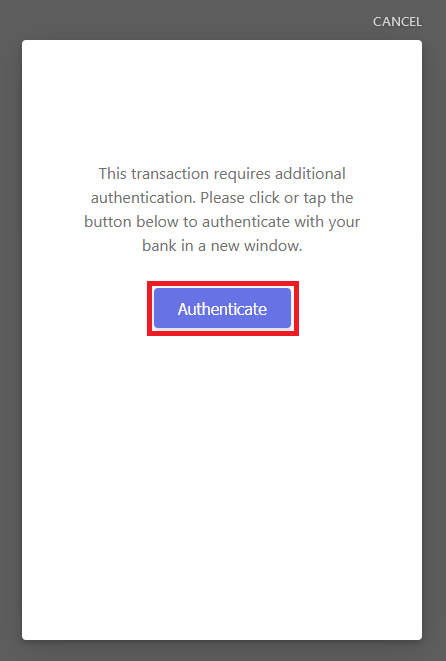 Hurray!! That's it. You have successfully placed your order via your Credit or Debit card. That's how simple it is to buy Youtube views with Credit or Debit Card in YoutubeBulkViews.
Buy Youtube Views With Credit Card
Are you Looking to buy YouTube views, Facebook likes, Instagram followers, Twitter followers and other social media marketing services. Then you are at the right place.
At Youtubebulkviews.com you can buy all social media marketing services using all major debit cards and credit cards. We don't charge extra fees for credit, debit cards payments.
Just keep in mind all purchases up to $50 will  require verification of the  documents. You can also check out Buy Youtube Views  for more digital marketing help.